0
MemorySharp ready for sale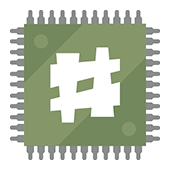 Binarysharp is pleased to announce that its memory editing library is ready for sale !
MemorySharp aims to give to the developers various tools to read and inject data inside a remote process on the same computer, taking the control over it. The main goal of this library is to set up the interoperability between your program and any software without a public API.
The commercial edition of MemorySharp includes premium features, support through its dedicated forum and a great documentation to understand how the library works behind the scene and giving you a great introduction to the world of Memory Editing.
All payments are made using the well-known platform PayPal. The price of the commercial edition is
$29.99
and includes one year of free upgrades and access to the online documentation. Afterwards, the renewal for another year can be bought at
$19.99
. The license of MemorySharp is per-developer, thus it can be embedded in an unlimited number of products. More information about the condition of the library usage is available in the
EULA
.
Feel free to visit the dedicated page of MemorySharp by
clicking here
. Also, your questions and feedback are more than welcome on our board !
Edit: Prices updated to be more affordable.